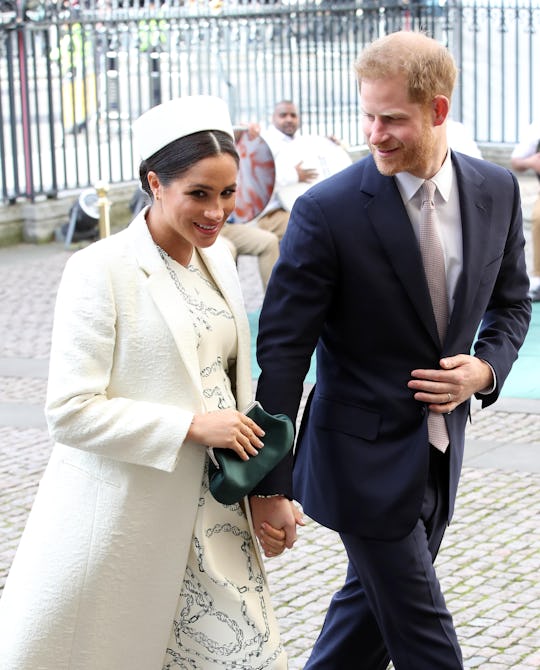 Chris Jackson/Chris Jackson Collection/Getty Images
These Baby Names Could Be Perfectly Princess-Worthy If Meghan Markle Has A Girl
A new little royal is going to be making his or her debut this spring, and anticipation is sky high. Meghan Markle and Prince Harry, otherwise known as the Duke and Duchess of Sussex, haven't announced their baby's gender, but that hasn't stopped anyone from trying to guess what they're having. Those hoping for a little princess are wondering what royal baby girl names might be on the couple's short list.
It seems many people have a feeling the baby will indeed be a little girl — British betting website Oddschecker shows that 8 out of the top 10 names being bet on heavily are female names. Given how closely the royal family generally sticks to tradition, it's also a pretty safe bet that they'll choose a fairly common name. If they're anything like Will and Kate, they'll choose a name and a middle name (or two) with both deep personal meaning and links to their storied lineage. But I personally also wouldn't be shocked if Meghan and Harry go in a completely different direction and throw us a curveball when it comes to their little one's name. Given that their son or daughter will be fairly low down the line of succession (in the seventh spot), they may feel a bit less obligated to stick with traditions.
Here are 14 possible name choices for baby Sussex.