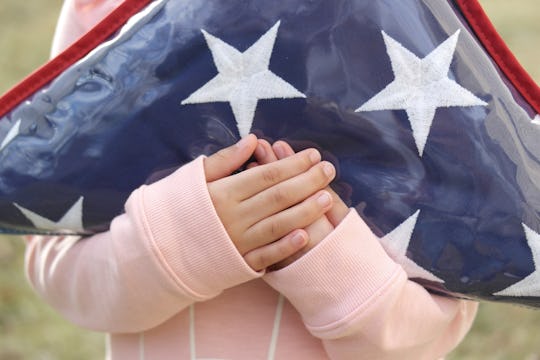 Neal/Fotolia
14 Memorial Day 2018 Memes That Will Remind You It's About The Sacrifice
As we crank up the barbecue, check the weather forecast, and scramble to find the sunscreen, it's important to remember the true origin of Memorial Day. For our American Gold Star families (those who have lost a loved one in combat or a supportive military mission) Memorial Day is about honoring the memory of their soldier. So while your social media feed may be flooded with pics of picnics and fun, these Memorial Day 2018 memes will remind you that it's all about the soldiers.
There's nothing wrong with celebrating. In fact, several of the memes speak to the fact that without their sacrifice, we couldn't have keggers and beach parties. Memorial Day has evolved from a local springtime celebration in various towns after the Civil War, to a more national recognition called Decoration Day, into the holiday we celebrate today, according to the History Channel. Many towns recognize the day by closing businesses and holding parades and other ceremonies. The History Channel said that in 1968, Congress made Memorial Day the last Monday of the month under their Uniform Monday Holiday Act, which we have to thank for all the three day weekends we now get to enjoy. That act, which went into effect in 1971, also established Memorial Day as an official federal holiday.
So as you pull out your red, white, and blue and get ready to celebrate and relax on your day off (if you have one), here are a few memes to put you in the right place emotionally and to pay tribute to the men and women who have made it all possible.