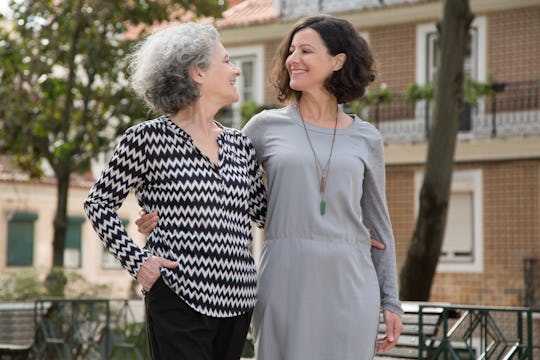 Shutterstock
Honor The People Who Were There For You With These 14 National Parents' Day Quotes
Mother's Day and Father's Day have passed, so mom and dad might be feeling a little underappreciated for the next few months. But National Parents' Day is coming up, and it's the perfect chance to give them a little extra love. These quotes for National Parents' Day can help you express all those warm and fuzzy feelings that can be so hard to convey.
The 25th annual National Parents' Day falls on July 28 this year, acting as a day to celebrate all that parents do for their children. But the day isn't exclusively for "traditional" moms and dads, as the more inclusive "Parents' Day" title serves everyone who raises a child. Stepparents can play a huge role in your life; some consider their grandparents their parents; and others are raised by aunts and uncles. A parent is the person who cares for you and shows you how to be a person in the world, and no matter who plays that role in your life, they deserve to be honored every day. (But that's at tall order, so National Parents' Day will have to do.)
These quotes can help you celebrate your parents, whether you copy them into an Instagram post or use them in a card. Either way, your day one's will feel the love for sure.