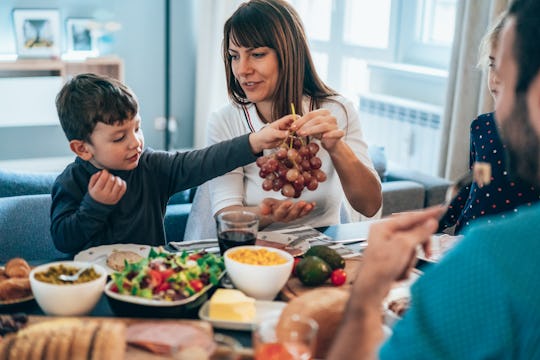 filadendron/E+/Getty Images
14 No-Cook Summer Meals So You Don't Have To Go Near A Hot Stove
Sweating over a hot stove to make a home-cooked meal sounds like the absolute worst when it's 90 degrees outside. While the weather is sweltering, consider some no-cook summer meals you can whip up without ever turning on an appliance. While salads and sandwiches come to mind (and who could be mad at the classics?), there are tons of other options too. See: vegan poke bowls, summer rolls, and more.
If your usual weekly rotation involves slow cooker meals, spaghetti and meat sauce, or roasted chicken, you may find yourself looking for something a little cooler to make on hot, humid weeknights. For some families, summer is the season of grilling, but when you're slapping at mosquitoes and wiping sweat off your upper lip, you may reconsider. That feeling is literally why summer rolls exist in the first place.
Plus, since a lot of these no-cook summer meals don't involve any cooking, they come together with minimal time and effort. They also keep dishes to a minimum since you're not boiling in pots, sautéing in skillets, or baking in roasting pans. Not only will they work well at home, but you can easily share them as a family al fresco in the backyard or portioned out as lunches throughout the week.