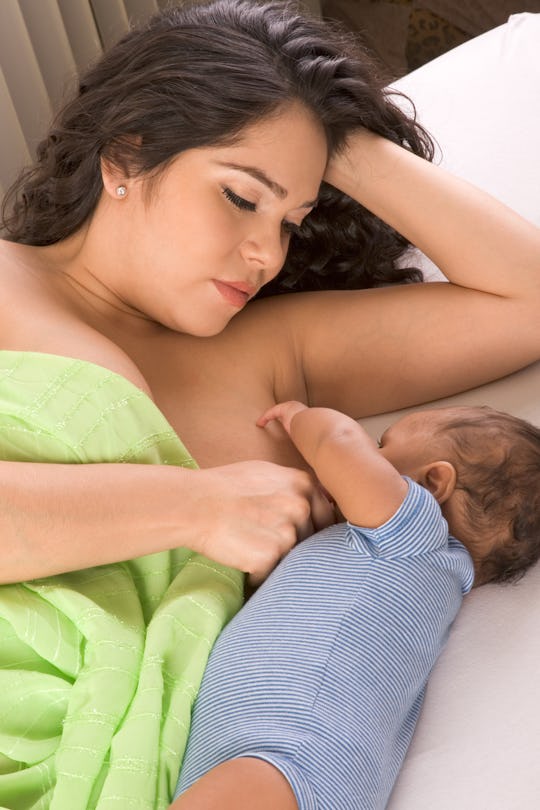 mocker_bat/Fotolia
14 Real Breastfeeding Questions On Itchy Nipples, Periods, & More, Answered By An Expert
Breastfeeding can be a hard, isolating, and emotional journey, which is why it's so important to have support. That's why Romper launched a Facebook breastfeeding community, Breastfeeding TBH — to help make feeding another human being with your own body a little easier. Every day readers ask questions because, let's face it, breastfeeding is complicated, and each week in Rack Facts, Romper speaks with a lactation consultant to answer as many of those questions as possible. After all, everyone can use a little expert help, especially when it comes to feeding your kid.
It doesn't take a science degree to be a pro at breastfeeding, but it feels like it sometimes. Between trying to figure out what is leaking out of your nipples to regulating your milk supply, it's incredibly overwhelming when you realize how awesome your body is (hello, you're feeding a human being with it), but you have no idea what it's doing half the time. It's like realizing you can somehow diffuse a bomb, but now you don't know what those bomb parts are or how it works or how you even got this skill.
I got you covered. I reached out to Bethany Jacobs, lactation counselor and owner of Latched & Attached to answer your questions about all of the crazy things your body is doing while breastfeeding. If you want more support, Jacobs's Facebook page for Latched & Attached is a great place to start as well as her free Facebook support group, Breastfeeding Support with Latched & Attached. If you need a more personal approach, Jacobs is available for counseling on all of your lactation needs and is available worldwide via phone, Skype, and email.