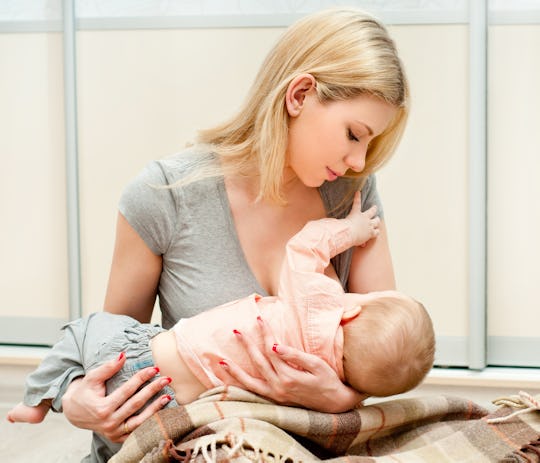 Svetlana Fedoseeva/Fotolia
14 Real Breastfeeding Questions On Milk Storage, Let-Down, & More, Answered By An Expert
Breastfeeding can be a hard, isolating, and emotional journey, which is why it's so important to have support. That's why Romper launched a Facebook breastfeeding community, Breastfeeding TBH — to help make feeding another human being with your own body a little easier. Every day readers ask questions because, let's face it, breastfeeding is complicated, and each week in Rack Facts, Romper speaks with a lactation consultant to answer as many of those questions as possible. After all, everyone can use a little expert help, especially when it comes to feeding your kid.
Moments after being wheeled into the recovery room following the birth of my daughter, a nurse brought my little bundle to me and asked, "Do you want to try and nurse her?" I said yes, but hesitated a minute before saying, "but, I didn't read any books on this."
The nurse looked at me, laughed, and said, "What's to read? Here, just put her to your breast and see what happens."
Although there are some techniques to breastfeeding, I'll never forget how much that nurse helped me. She instantly took away my fear and panic. She knew that I may have issues, but she wasn't going to let me freak out before I had even tried. It's been two years and I still think about that moment all the time.
You don't have to read a book to breastfeed, but you're probably still going to have some questions. I reached out to International Board Certified Lactation Consultant Tori Sproat to answer your questions on breastfeeding. Sproat owns Tiny Tummies Lactation Services in Jacksonville, North Carolina and offers outpatient lactation care for moms who need some help. You can check out the Tiny Tummies Facebook for even more information.