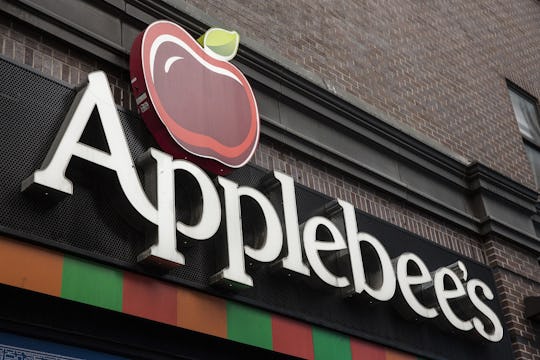 Andrew Burton/Getty Images News/Getty Images
14 Restaurants Offering Free Meals On Veterans Day, Because It's Well-Deserved
Veterans Day, a day to honor our veterans and active duty personnel, is one of our country's most important holidays. These unspeakably brave men and women have stepped up to serve in the United States Armed Forces, and restaurants around the country are finding a small way to say thank you. This Monday, November 11, various chain restaurants around the country will be doing the serving. These are 15 restaurants offering free meals on Veterans Day 2019, so our country's bravest can enjoy a complimentary and extremely well-deserved meal.
The following restaurants have announced special Veterans Day initiatives, and depending on the brand, veterans are eligible to eat a specific complimentary dish or choose from a special Veterans Day menu. However, because these are chains, it's important to call ahead to the exact location you plan on visiting to both a) confirm they are participating and b) get the specific details and requirements for your location. It's always best to double check, because no one wants to get excited for a free meal and discover they've missed a specific time window or misunderstood an offer.
Note that the restaurants on this list require proof of service in order to receive the complimentary meal. Depending on the restaurant, this could be a U.S. Uniformed Services ID Card, U.S. Uniformed Services Retired ID Card, current Leave and Earnings Statement, veterans organization card, photograph of yourself in uniform, wearing a uniform, or a DD214. When you call ahead to your local restaurant, make sure to ask them what proof of service they require.
This article was originally published on