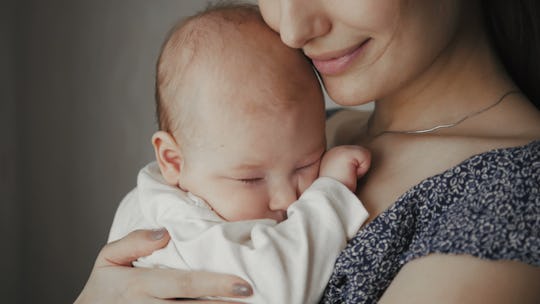 Fotolia
14 Rules Every New Mom Needs To Know If She Wants To Survive The Mommy Wars
When my son was born, I considered myself to be a pretty prepared new mother. I was prepared to breastfeed and I was prepared for the inevitable exhaustion (kind of) and I was prepared to co-parent with my partner, even though we didn't see eye-to-eye on absolutely everything. I wasn't, however, prepared for the mommy wars that, no matter how hard I tried, I couldn't seem to bypass. Shame and judgment for the decisions I was or would eventually make was unavoidable, and I wish I knew the rules every new mom needs for surviving the mommy wars, before I was toe-to-toe with the first mom that chose to shame me.
It wasn't necessarily the worst scenario, in the big scheme of things. Honestly, I've been shamed for worse. My newborn and my cat weren't getting along, and my cat was scratching my son on a regular basis that I just wasn't comfortable with. My first reaction, after trying to simply keep them separate, was to find my cat a new, loving home. A seasoned mom-friend didn't think that choice was appropriate, and proceeded to shame me online. I was so shocked and so taken aback that I didn't know what to do, and ended up feeling like a horrible parent and a horrible pet owner. Why wasn't my son getting along with my cat the way her sons got along with her cats? What am I doing wrong? Can I even be a good mother, if I can't even deal with a small child/cat altercation?
It turns out, yes, I can still be a good mother and no, I wasn't doing anything wrong. Sometimes the need for validation that (I think) every mother has manifests into a need to shame and judge someone else. Thankfully, I made it through my first mommy-war-type scenario and ended up creating my own rules for surviving the additional moments that were sure to come. If you're a new mom worried about how you'll make it through, just follow these simple steps and, I assure you, you'll be a-okay.