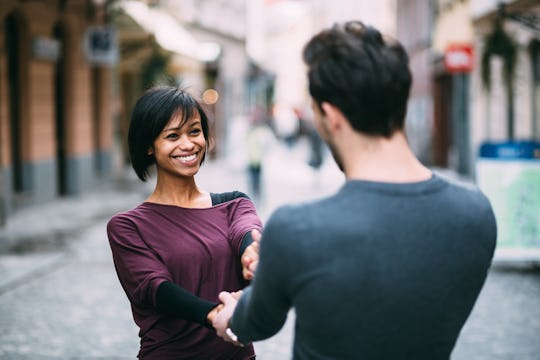 berc/Fotolia
14 Strange But Brilliant Relationship Hacks Anyone Who's Been With Their Partner Forever Should Know
Relationships aren't easy — anyone who has been with anyone for any length of time can tell you that. But it takes a certain type of love, commitment, patience, and humility to stay with the same person for years and years. Long-term relationships may lose their idealistic honeymoon-perfection after a while, but that doesn't mean that they're any less beautiful or worth pursuing. However, although you'll get to know your partner like the back of your hand, it's of course no secret that your long term relationship won't always be smooth sailing. Whether it's during a rough patch or a season of bliss, having a few strange but brilliant relationship hacks up your sleeve can give you both a few healthy habits to build a stronger union.
When you're with your partner day in and day out for years on end, you begin to get "used" to each other, oftentimes forgetting about the special little things, sweet moments, and selfless acts you did in the beginning that made your relationship so great. But, no matter your age, maturity level, or personality, the health of your relationship may depend on bringing some of those things back into your romantic life.
Luckily, these hacks make reviving and maintaining your relationship easier, and that is something every couple needs, whether in good times or bad.