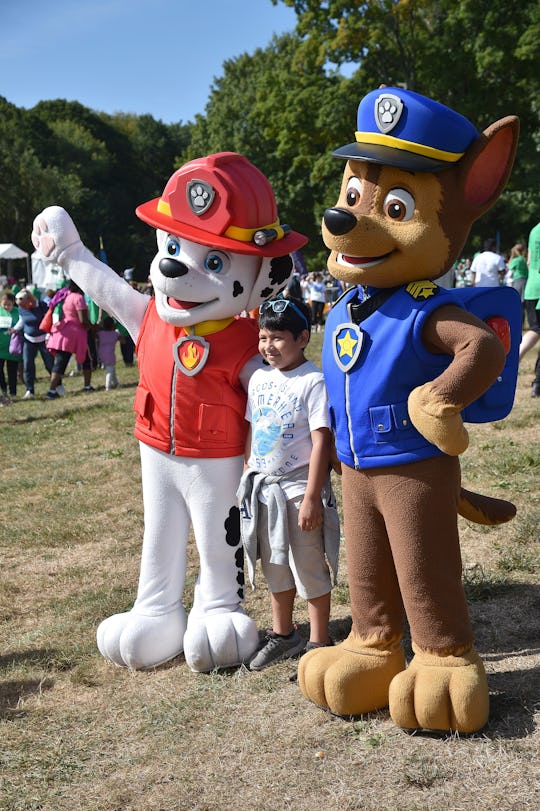 Bryan Bedder/Getty Images Entertainment/Getty Images
'PAW Patrol' Has Made Me Question My Life Choices
PAW Patrol has taken over my life. Its songs have infected my brain and I have learned the unique features of each character, including but certainly not limited to: their vehicles, colors, catchphrases, and individual backstory. I couldn't even escape its clutches on holiday in Portugal recently; every gift shop had a knock-off version of the cuddly pack of rescue dogs and their caretaker. In other words, the moments PAW Patrol made me question my life choices are seemingly endless.
If you haven't yet been tortured with this particular cartoon, let me break it down for you while simultaneously feeling ridiculously jealous of you. I mean, how did you escape the clutches of this television show while parenting? (Don't answer that. I do not want to know.)
PAW Patrol is a Canadian show enjoying international popularity since its conception in 2013. It's about a little boy, Ryder, who lives alone (let that sink in) with a bunch of dogs who, together, perform rescue services for the town of Adventure Bay. Each dog has their own cool rescue vehicle, except for poor Rocky, who drives a garbage truck. (Tough break, kid). The town has a mayor (refreshingly, a woman of color) but rather than run the town herself, she gets on her smartphone (heavy reliance on technology in this show) and calls for Ryder and "his team of pups" to help with every problem imaginable.
There are more than a few times I have been left scratching my head while watching an episode, wondering if the life choices I've made that have lead me to this point in my life are the "right" ones. I guess, as with everything in life, you just have to take the good and the bad together when it comes to parenting. Ugh.