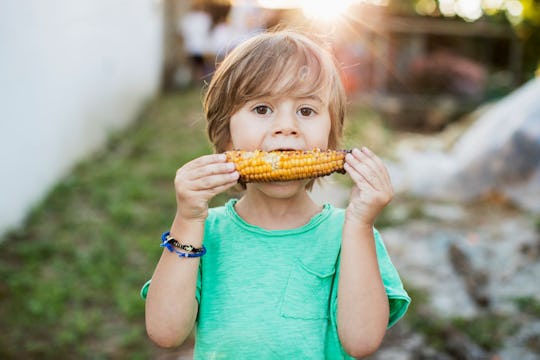 Nasos Zovoilis/Stocksy
Here's What To Get At Whole Foods For The Best 4th Of July BBQ Ever
The Fourth of July is basically one big birthday party for America, and if there's one thing every birthday party needs, it's a spread of amazingly delicious food. So if you're wondering what to serve at your Independence Day barbecue this year, you'll definitely want to run over and check out all the perfect Fourth of July foods at Whole Foods.
Whole Foods is sometimes jokingly referred to as "Whole Paycheck", but while there are some items on the pricier side, there are just as many (if not more) affordable options. Plus, if you're an Amazon Prime member, you can take advantage of special weekly deals and discounts that aren't available to other shoppers (you even get an extra 10 percent off sale items). Either way, you'll find plenty of foods that will appeal to meat eaters pumped for a holiday barbecue as well as lots of choices for vegetarians and those looking to eat healthy, from yummy appetizers to delicious entrees to mouth-watering desserts. You'll want to make sure to grab the biggest cart you can find, and whatever you do, don't hit up Whole Foods when you're hungry — you'll end up walking out with half the store in your grocery bags.
These 15 Whole Foods items will help make your Fourth of July celebration the party of the summer.