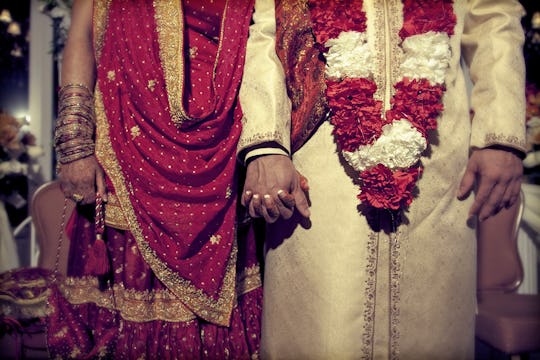 15 Books To Read Before You Get Married That'll Help Your Relationship For Years To Come
Marriage. It's a loaded word, right? Ask anyone who's married, who's been divorced, who's contemplating marriage — it's a scary commitment. No matter how in love you are with your significant other, you may still feel flustered with the intensity of the word. But there's plenty you can do to prepare, including curating a list of books to read before you get married.
Everyone has a list of books to read and there's a million articles out there about books to read before you buy a house or to better your career, but marriage is trickier than most decisions. Marriage doesn't look the same from couple to couple, which is what makes it infinitely more nervewracking when you're preparing for it. But marriage is also the joining of two people. No matter how much you think things will stay the same, there will be a subtle change each day that will leave you excited, thrilled, and nervous. Everyone loves to tell you that you have to be yourself before you can get married, that you have to know who you are. But as a divorced woman, I'm here to tell you that you may know exactly who you are in that moment, but you could be totally different in five years. And with that? So is your marriage.
But it doesn't have to be scary. You're going to change and develop no matter what, so you might as well do it with your SO by your side. But if the thought of marriage scares you, thrills you, or leaves you totally befuddled, you're not alone. Add these 15 books to read before you get married to your library list so you can take solace in the fact that everyone has a different view on marriage -- and everyone is right.