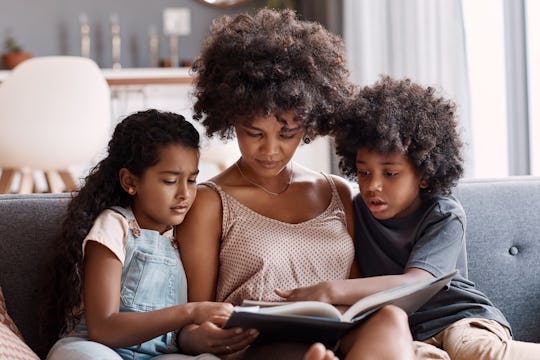 kupicoo/E+/Getty Images
15 Children's Books About Elections & Voting To Read With Your Kids
Especially given the current state of affairs, your kids likely have more than a few questions about the voting process and the impending presidential election. This is the time where having some children's books about elections and voting at home can come in handy. From what a political party is to who is allowed to vote, answering these inquiries from kids can often spawn even more complex conversations about the whys and hows of elections, and these books can help answer all of their big questions.
It is literally never too early to instill the sense of duty and patriotism that comes with the right to vote within your kids. Even the littlest learners can absolutely comprehend the fact that as an American, voting is the most important way to affect change. Having a beloved book character like Amelia Bedelia or The Cat in the Hat explain complicated topics like voters' rights and the Electoral College can help keep them engaged and increase the chances that they'll actually come away with some sort of an understanding.
Even if they don't totally get every detail of it all right now (Honestly, who really even does when you're talking about politics?), teaching young kids about the history of voting and how the whole process works can help inspire them for years to come.
We only include products that have been independently selected by Romper's editorial team. However, we may receive a portion of sales if you purchase a product through a link in this article.