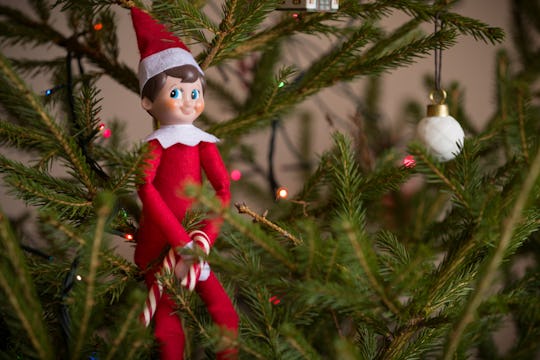 goodmoments/Shutterstock
Forgot To Move The Elf? Here Are 15 Reasonable Excuses To Save Face
Waking up in the morning to find that your 'Elf on the Shelf' hasn't budged is a major facepalm moment for a parent. Since it supposedly flies off to the North Pole every night to give a report on your child's behavior to Santa, it won't go unnoticed if it ends up back in the exact same spot as the day before. When your kids start asking questions, you'll need some excuses for a lazy Elf on the Shelf on hand to explain the fluke.
Don't beat yourself up too much if you happen to find yourself in this dicey situation. Given how much other stuff you've got going on during the holidays, the elf is bound to slip your mind once in a while. Plus, coming up with new Elf on the Shelf ideas and setting up those elaborate scenes every night is a lot of work.
If anyone touches the elf when they're not supposed to, it loses it's magic and won't move until Santa gets an apology. But if you know your kid isn't the culprit, your guilty conscience probably won't let you pin it on them. Luckily, there are plenty of other plausible reasons why your elf might not have moved.
Here are 15 excuses to get the magic back on track.
This article was originally published on