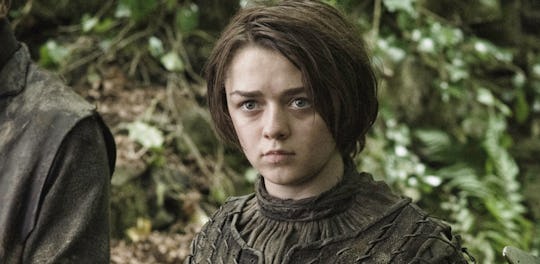 HBO
15 'Game Of Thrones' Costumes For Kids That Will Make Them As Cool As Lyanna Mormont
A family who dresses up together, stays together... right? Halloween is just around the corner, and there's possibly only one show that can give you enough characters and ideas to make a cohesive family costume — Game of Thrones. You don't have to leave the littlest members out either. Game of Thrones costumes for kids are the perfect excuse for all of you to go as your favorite characters.
You could all be children of the forest, white walkers, or a band of Starks. My personal favorite is the mother of dragons with her dragon babies. Be warned that some of these costumes have inherent spoilers in them if you haven't watched season seven, but there really isn't any excuse for that. The most difficult part about Game of Thrones costumes for children is finding costumes and characters that have some integrity... or at least a little integrity.
That being said, there is a huge range that you can take with this and a lot of creativity. These are just ideas, and they give you a great ability to go completely down the DIY rabbit hole or find something pre-made for you to buy. Whether you're into saving money or saving time, here are 15 Game of Thrones costumes for kids so your whole family can cosplay this Halloween.