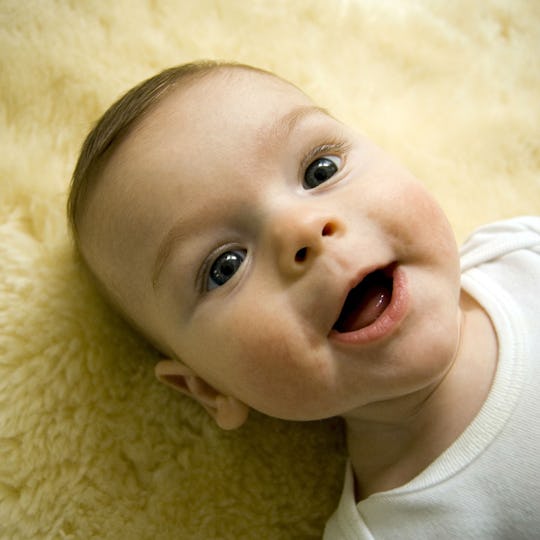 15 Gender Neutral Baby Names, Because Your Child's Name Shouldn't Define Their Identity
It's no secret that 2015 has been a big year for not only bending gender stereotypes, but for busting right through them. Between President Obama referencing the word transgender, Caitlyn Jenner documenting her transition, and companies like Target removing gender-based signs, everyone seems to be opening their minds and making an effort to create a gender-safe world, especially when it comes to their own children. Time has already dubbed 2015 as the year of gender neutral baby names and you know what? I couldn't be more excited.
What even makes a name meant for a boy or a girl? Because of tradition? We've seen so many baby names change from gender to gender over the course of time, it doesn't even make sense to box a baby name into a gender camp. It's like assuming that because you're having a girl, you have to dress her in nothing but pink onesies that say "princess" across the front. Your baby's name shouldn't define their gender or their identity. Instead, you should find a name that is meaningful and one you absolutely love, regardless of its traditional gender. Whether you want your child to be represented by a calm, nature-inspired name or an old-fashioned, quirky moniker, these 15 gender neutral baby names are sure to help you decide.