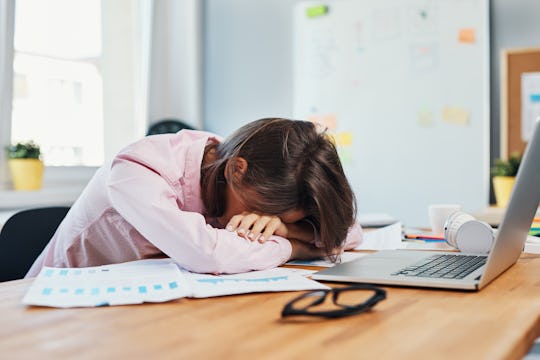 baranq/Shutterstock
You Know What Doesn't Suck? These Hilarious Captions About Mondays (Which Do Suck)
Poor Monday. It's the Misfit Toy of the week, the one no one plays with and no one wants to see hanging around. But like it or not, we have to face it every seven days, and we might as well make the best of it by having a little fun at its expense. Write a funny Instagram caption about Mondays first thing in the morning at the start of the week, and you'll be getting a dreary day off to a positive start.
Odd but true: A New York Times writer analyzed Google to spot trends for humor searches. He discovered that we're least likely to search for jokes on Mondays; the search count gets increasingly higher through the week and peaks on Sundays. And when we do look for humor, more than half the time we're after clean and lighthearted jokes, rather than nasty insult humor or jokes on racy or uncomfortable NSFW topics.
Maybe it's time to buck that trend and get with the funny business when we start off the week. As humor writer Joel Stein noted on the Stanford Graduate School of Business website, laughter not only makes you feel good, it also releases the "bonding" hormone oxytocin that helps you feel closer to the people around you. Stanford professors have also found that humor benefits the workplace because it makes employees more creative, resilient to stress, and less likely to quit.
Try out one of these Monday funnies on your feed, either on Sunday night or first thing Monday morning. You'll start the week smiling, and brighten your followers' day, too.