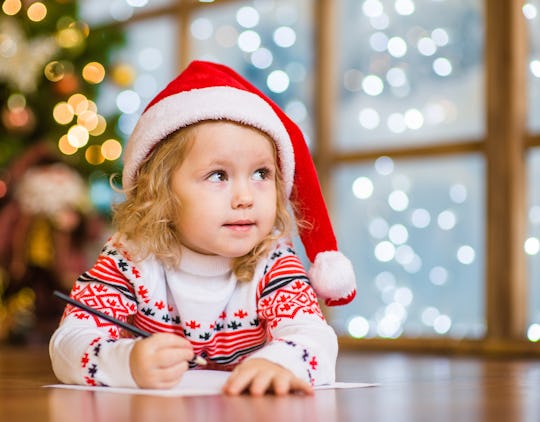 Ermolaev Alexandr / Fotolia
15 Hilarious Letters To Santa From Adorable Kids Who Tell It Like It Is
During this time of the year, writing a letter to Santa is a classic Christmas activity. It also makes Santa's job a little easier, because really, how can one guy keep track of every child's wishlist? That's something we might never find out, but one thing is for sure: Kids take this stuff seriously. And when their imagination, curiosity, and lack of filter come together, you can be sure that you'll end up with the funniest letters to Santa.
The best part is that they are written with pure, pure innocence. They'll tell it like it is, whether that means calling you, the parents, out for laying down parenting rules or how they're going to help Santa out with his type 2 diabetes. And then there are the moments where kids ask for the most outrageous gifts. Rainbow unicorns? A ferry boat? Poop? Clearly, Santa has his work cut out for him this year.
Thanks to the world of social media, sharing and finding these hilarious letters to Santa is pretty darn easy. So in the midst of the holiday madness, let yourself have a good chuckle at these adorable yet ridiculous messages. Also, don't forget to take a snapshot if your own kiddos write letters. It's prime blackmail material, folks.