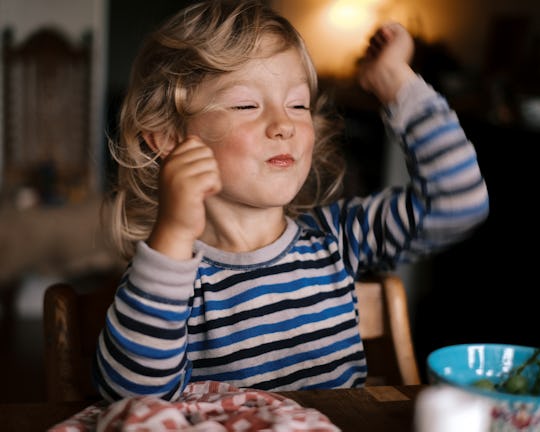 Albert Rösch / EyeEm/EyeEm/Getty Images
15 Kid-Friendly Air Fryer Snacks, Because They Never Stop Eating
Out of all the modern appliance inventions so far, I think the air fryer is pretty high on the list of the best. I mean, fried food without all the grease, fat, and extra calories? Sign this southern girl up, y'all. And I definitely need more kid-friendly air fryer snacks, because my family agrees with me about this incredible appliance.
Plus, I'm ashamed to admit that this southerner cannot fry chicken — or anything for that matter — to save her life. We're talking grease fires or the breading falling off every single time. So thank god for this air fryer, because it makes fried dishes perfect every single time — even those kid-friendly finger food snacks they all need after a busy school day. Sometimes we need a little variety to add to our snack menus as the kids eat us out of house and home. And this has become even more apparent now that they're home way more than before.
Do you have a picky eater? What better way to get your kid to eat their veggies than to offer it fried up with some delicious dipping sauce? I think the air fryer is the new ranch dressing or cheese dip. Does your kid live and breathe chicken nuggets? You can make a healthier version at home (and probably cheaper, too). Check out some of these delicious fried recipes that will satisfy your kids' never-ending hunger.