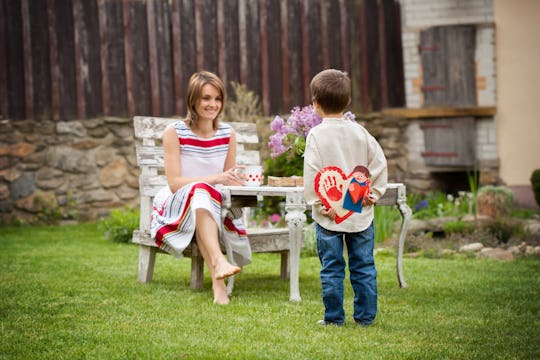 Tomsickova/Fotolia
15 Mother's Day Gifts Under $50, Because Momma Didn't Raise A Fool
You want to give your mom the world, but staying within your personal budget can make that want pretty impossible to achieve. Thankfully, there are more than a few Mother's Day gifts under $50 that will show the special woman in your life how much she means to you, and without landing you under a mountain of debt. After all, your mom didn't raise a fool.
Keeping your gifts within the reasonable price range is pretty wise, regardless of the occasion. But average Mother's Day spending is around $180 per person for 2018, according to the National Retail Federation (NRF), so staying within budget is much easier said than done. Total spending for the holiday has increased by the billions over the last 10 years, too, so not going for broke seems to be a common problem. Of course, our moms deserve all the love and praise in the world, so I'm not saying you have to play it cheap. But it's OK if you're a little skeptical of overpriced floral arrangements or expensive brunches. There are plenty of ways to show your mom just how thankful you are, and you don't need a heap of money to do it.
Plus, working within a budget doesn't have to crimp your style. Popular brands like Kate Spade, Anthropologie, and Madewell all make mom-worthy gifts that cost less than $50. It's all cool stuff that your mom will likely treasure for years to come, too. So read on to discover the Mother's Day gifts that offer the most bang for your buck.