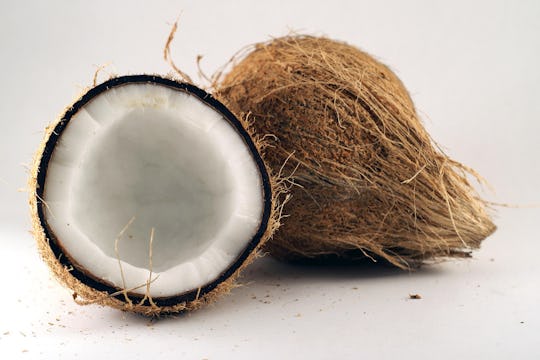 Hafix Issadeen/Flickr
15 Signs You Love Coconut Oil More Than You Love Most People
I know what you're thinking, so don't even start. The miracle of coconut oil is definitely not of a fad. It's not some trendy "superfood" that is only recently making people freak out. Coconut oil has been around forever, it has quietly had a broad following since well before the Internet, and it is here to stay. The health benefits of coconut oil are pretty much undeniable: Coconut oil is good for you, but moreover it's so seriously versatile. Think: the little old dad from My Big Fat Greek Wedding and his Windex fascination. Coconut oil that you can legit do so many things with that it's almost a crime. Of course, to the people around you who are forced to hear you rave about the benefits of coconut oil all the damn time, the amount you force them to hear about your fandom might definitely seem like some kind of crime.
I'm all for embracing healthy and organic remedies, but there's a difference between people who are interested in coconut oil because they want to see what it can do, and those who are already completely convinced of its amazingness; There are those of us who randomly grab a 16-ounce jar of out of curiosity, and then there are those who shop for the stuff wholesale. And for those of us in the latter category, CO (that's what we call it; it's casual, whatever) is more than just a product we use — it's a beloved presence in our lives. Like, we might love it a little too much. I'm not saying it's more important than the actual humans in our lives, but like, if we had to choose between keeping coconut oil and, say, continuing to have certain non-essential relationships...we'd have to think long and hard about it (and we know who would win, honestly).
If you're worried that you too have crossed over to the dark (er, cloudy white?) side, then you can most certainly identify with these seriously surefire signs that you love coconut oil more than most people.