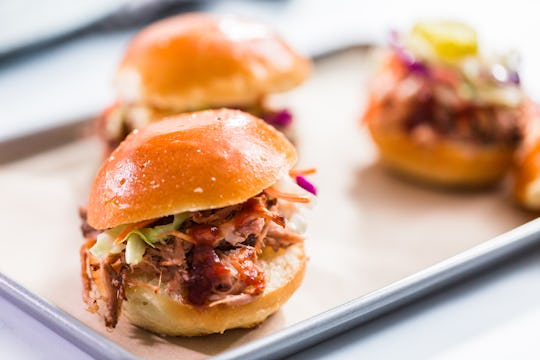 Shutterstock
These 15 Slow Cooker Summer Recipes Will Save You From Sweating Over A Hot Stove
There are lots of awesome ways to spend a gorgeous summer day, but working over a hot stove is not one many of us would pick. When the temperature heats up and there's summer fun to be had, the last thing you want to be worrying about is what to cook. With a little pre-planning though, you can toss one of these awesome summer slow cooker recipes into your Crock-Pot and have an easy, yummy dinner ready to go in a few hours.
The absolute best thing about using a slow cooker is that you generally don't need to hang out and babysit it all day. You can wake up in the morning, toss all your ingredients in, and set it to cook. Then, you can just go carry on with your day. Whether you're hitting the beach, the park, or the pool, you'll have a great meal waiting for you when you come home. It's so much easier than heating up the grill and won't warm up your house like turning on the oven can, which is another bonus point on a hot summer day.
These 15 slow cooker summer recipes require minimal effort, but they'll bring you maximum deliciousness.