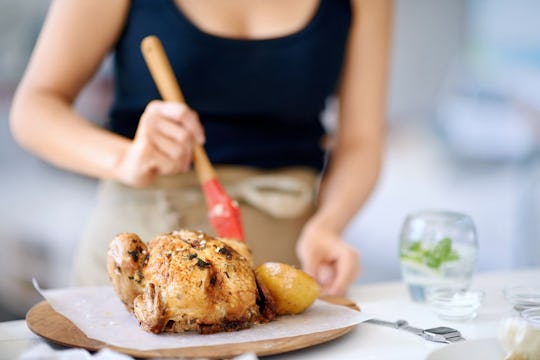 Jill Chen/Stocksy
Even The Worst Cooks Can't Mess Up These Super Easy (But Amazing) Recipes
If you've made it to adulthood without ever getting comfortable in the kitchen, you might think that it's too late for you to learn how to become a great cook. But as someone who only started cooking very recently, I'm here to tell you that's definitely not the case. There are so many foolproof recipes even the worst cooks can't mess up, and if you start with the right ones, your culinary skills will multiply in no time.
Though it might be tempting to begin with something fancy and impressive when you're whipping up a home-cooked meal, starting with super easy recipes is a better idea. It'll help you master basic concepts like chopping and steaming veggies, browning meat, and seasoning to taste. Once you've got the essentials down, you can build toward more and more complicated meals — but honestly, sometimes simple meals are so delicious that you'll fall back on your favorites time and time again.
There's no special equipment needed for any of the recipes on this list, so if you haven't got an Instant Pot or a slow cooker, no worries. Many of them also call for basic ingredients that may already be hiding in your pantry. Making these 10 recipes doesn't take a ton of time or special skill, but they'll taste like you spent hours perfecting them.