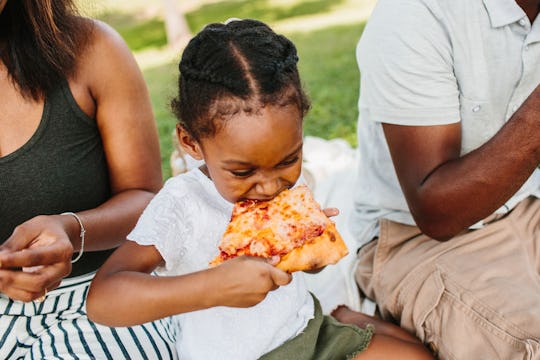 Kristen Curette Hines/Stocksy
15 Surprising Junk Foods That Are Actually Healthy (Sometimes, At Least)
I don't know one self-respecting mama who doesn't have a secret stash of junk foods hidden in a desk, drawer or closet somewhere in her house: a supply of those tasty treats that you tell your kids they can't eat, either because they're loaded with sugar, cream, food dyes, salt, (or a combo therein), but you pop into your mouth when you think it's safe and no one is looking, anyway. But maybe you don't have to snack on the sly after all... because it turns out that certain junk food can actually be healthy.
Junk food gets a bad rap, and in some cases, it's definitely deserved. But in other instances, it really isn't. We've convinced ourselves that all junk foods across the board are toxic and should never be consumed, but that's really not the case at all. In fact, when eaten once in a while, they might be downright good for your health.
"As with any food group, healthy included, it is important to pay attention to serving sizes and portion control so that you stay balanced with these foods," says Anita Mirchandani, a nutritionist and fitness expert in New York City. "It can cross over to 'unhealthy' once you consume too much!"
Whichever junk food it is that gets your engine going, be sure to read the labels first to make sure you're not taking in too much of the bad stuff, (like salt, sugar, or fats), which can end up making you feel worse off. And then check out these 15 surprising junk foods that are really, truly healthy. It just might make you want to share your goodies with your kiddos. Or not. Your choice. I won't judge.