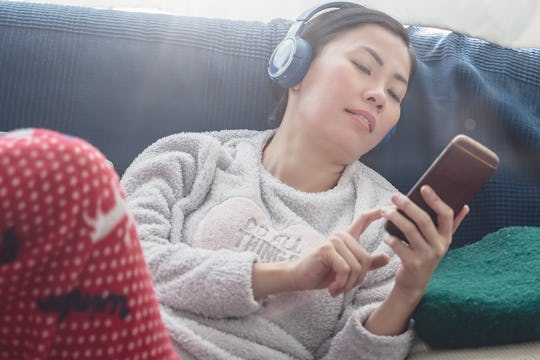 Enes Evren/E+/Getty Images
15 Things To Buy Yourself This Mother's Day, Because You Absolutely Deserve It
So, what you really want for Mother's Day is probably just an entire day of peace and quiet, right? Unfortunately, that might not be in the cards this year, but there are plenty of things to buy yourself this Mother's Day that come in incredibly close second to a kid-free day.
I love getting gifts my kids pick out. Some years they hit it out of the park — the time they bought me Rogue One: A Star Wars Story on BluRay comes to mind. This Star Wars fan could not have been happier. But other years, not so much. Homemade cards and breakfast in bed are great and all, but sometimes I just want to pick out my own dang gift.
This list has a little something for everyone. From comfort items for those who want to be infinitely cozy to home decor for the mom who just wants a least one part of her house to not look like a preschool classroom — plus luxury bags, lingerie, foodie finds, makeup, and more. Some items will make your life more convenient (Couldn't we all use that?), others will help you enjoy your day just a bit more more, but above all else, you deserve to buy yourself just about anything you want this Mother's Day.