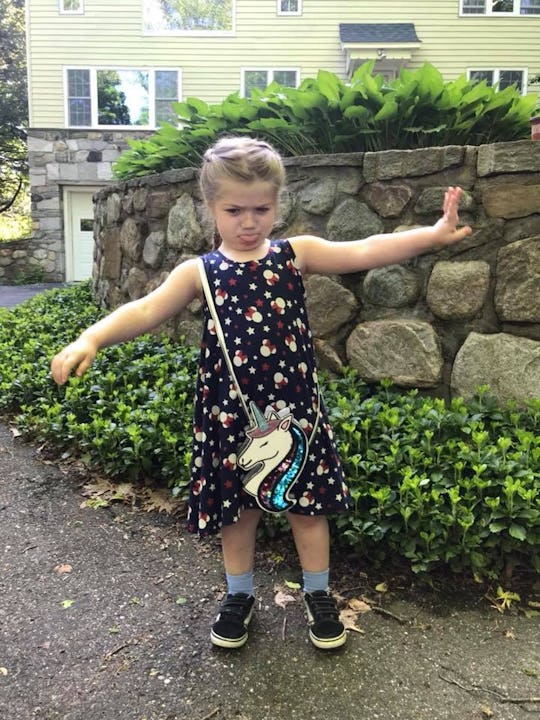 Photo courtesy of Jamie Kenney
These Are The Times Kids Are *So* Lucky Human Parents Don't Eat Their Young
My children are amazing. I love watching them develop into kind, funny, smart, loving, creative humans. And I love how brave they are. My son climbs to the top of every jungle gym he's ever seen. My daughter rolls up her own sleeve before vaccinations. But then there are times my children are extremely brave and... I'm less enthusiastic. Because this is when they're brave in the face of my wrath which, rest assured, is mighty.
And, I get it: Kids don't grasp all of the social niceties that are ingrained in a lot of adults. They also are naturally inclined to test boundaries and are developmentally incapable of really thinking too far beyond themselves until around seven or so. But sometimes? Sometimes? That developmentally appropriate egocentrism is really, really bothersome and I freakin' can't, you guys.
The trick, I've found, is to realize that even though these slights can feel extremely personal (especially after a long day/week/month/decade of parenting), they're really not. Take a step back, take a breath, find the humor in how patently ridiculous your child is being and try not to take it to heart. The fact that they're being a brazen brat (or, in the case of infants, seemingly possessed) is not a reflection on you or even, really, who they will be as fully formed adults. Sometimes kids are just thoughtless. Or jerks. Or thoughtless jerks. It's a phase and, when handled correctly, one they can grow out of.
Here are some of the times my children have made me wonder if we're ever going to get to that stage because, holy crap, I'm going to eat them.