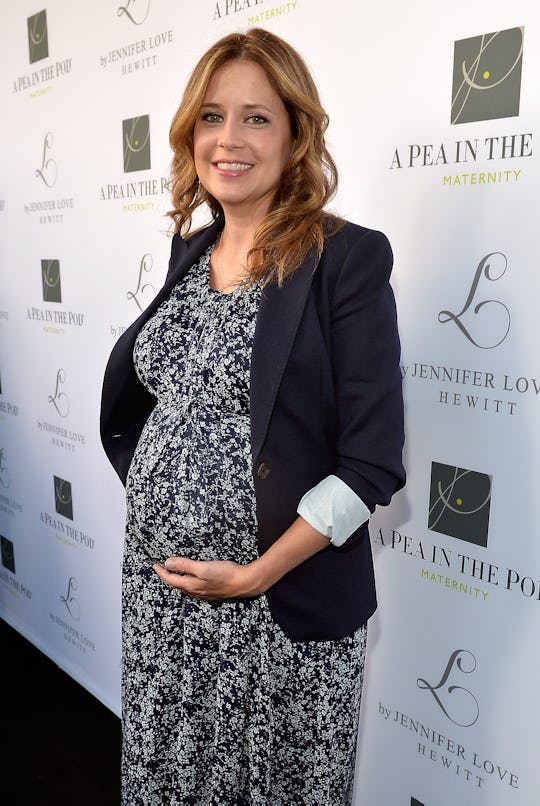 Charley Gallay/Getty Images Entertainment/Getty Images
15 Times Pam From 'The Office' Was Your Pregnancy Goals
I could tell you that I'm a big The Office fan, but somehow, that description doesn't do my mild obsession with easily one of the best shows ever created, justice. I am infatuated with The Office. I love every damn character and enjoy every damn season (yes, including the ones after Michael Scott left the show). I can't tell you much the show and its fresh brand of humor helped me, especially when Pam was everyone's collective pregnancy goals. I had a difficult pregnancy, and lost one of our twin sons at 19 weeks. In my mourning and sadness, I turned to The Office and watched every episode of the incredible nine-season show. Pam's humor and honesty, especially when it came to her pregnancies, was everything I needed to get through my own pregnancy and see my way through labor and delivery.
Say what you will about idolizing a television show or the fictitious characters it highlights, but I think the writing behind The Office and, in particular, Jenna Fischer's character, shows the power of creativity and the ability for writers and actors and directors to create characters that the general public not only connects with, but sees themselves in. When pregnant Pam freaked out before heading to the hospital and having her daughter, I saw myself, freaking out when my water broke and preparing to go to the hospital to have my son. When pregnant Pam was suffering from morning sickness at the office, I saw myself, throwing up every morning and afternoon and night for the majority of my pregnancy. It was refreshing to see pregnancy depicted in such an honest, realistic yet uplifting way. It was refreshing to see my anxieties, insecurities and fears portrayed in a way that I didn't only relate to, but could laugh at.
So, with that in mind, here are the 15 times Pam from The Office was our collective pregnancy goals. Her character may not be real, but the truth she speaks certainly is.