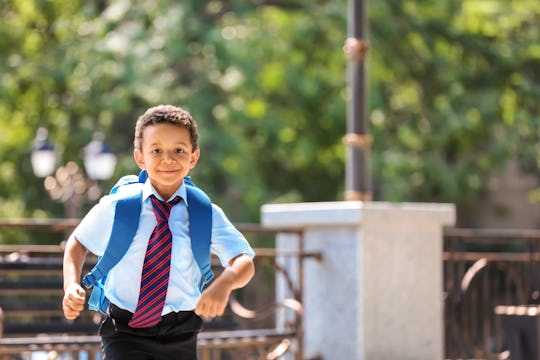 Shutterstock
Mornings Will Be So Much Simpler Thanks To These 16 School Uniforms On Amazon
As shocking as it is, back to school season is upon us. You've probably already started stocking up on notebooks and new backpacks, but you've gotta make sure your kiddos have clothes for the first day, too. These affordable school uniforms on Amazon are worth checking out.
In all honesty, the one thing I miss from high school is wearing a uniform — seriously. It saved me so much time to not have to think about what I was going to wear every day, and I got way more creative with my accessories. I don't know if your kids feel the same way I did about having matching clothes to everyone they go to school with, but it doesn't really matter since you can't control if they have to wear a uniform or not.
But no matter how much you like or dislike uniforms, the cost of all the pieces can certainly add up, especially since you likely have to replace items every year as your kid grows. Luckily, Amazon has many affordable pieces that should fit with your little one's school's requirements, and they're super cute, too. Read on to check out some of the best options available on the website.