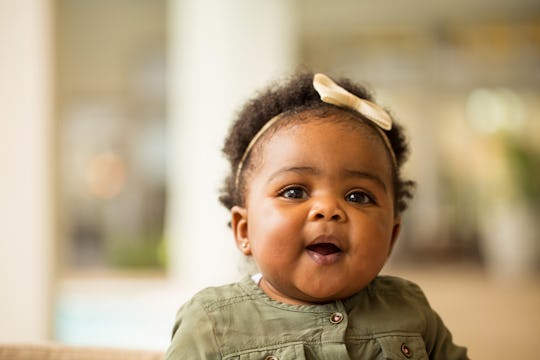 digitalskillet1/Fotolia
16 Baby Names Beginning With "S" That Go Beyond Samantha & Sebastian
Simply speaking, I'm so satisfied seeing the score of sibilant, smooth-sounding... OK, enough of that silliness. Getting to the point: When you're searching through the baby books looking for the perfect name, it's hard not to stop and spend several hours on all the wonderful baby names beginning with S. I admit I'm a bit prejudiced on the subject, being an S girl myself, but there's such a fun variety of choices from cultures all over the world that you're bound to find at least a few to love. The softness of the S sound feels good on the ear, as does the "sh" blend (ahem). Names with an S followed by a hard consonant have a more powerful impact; think Skyler or Stephen.
For this list, I left out some of the great-but-really-obvious choices. You've probably already thought about Sarah, Samuel, Samantha, Sophia, and Sebastian anyway. And a few offbeat S names are now permanently associated with certain celebrities' children, so think twice before going with Suri, Saint, or Sir unless you want to hear a lot of "Hey, isn't that the name of so-and-so's kid?"
You'll also want to consider such issues as how well the name goes with your last name, and whether that cute baby name will age well, advised Moms Who Think. Choosing an "S" quality as a name might lead to subconscious expectations; when your toddler has a shrieking meltdown in the middle of Target's toy aisle, you might wonder what on earth you were thinking when you named her Serenity.
Here are some super, sweet, sublime, sensible, shining, snazzy... fine, I'll stop now so you can read just a sample of the fine S names to choose from.