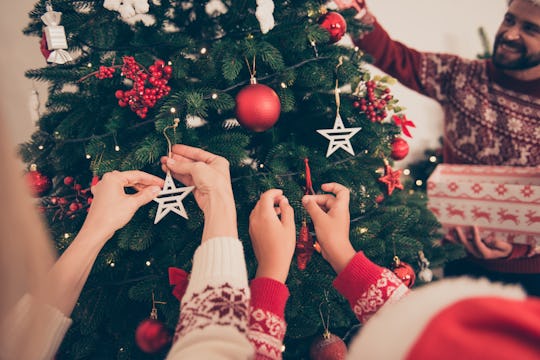 Shutterstock
16 Last Minute Christmas Decorations From Costco Because More Is More
In the middle of the obligatory cookie baking and taking care of 1,000 other details during the holiday season, you might look around your home and realize that your décor is a little dull. And while you could craft up some quick projects with your kids, at this point, no one has time for that. But there are holiday decoration deals at Costco that are a timesaver and will make your home look festively hospitable.
Sure, the holidays might be right around the corner, but there are a lot of reasons why you might be in need of some last-minute décor items. If you started decorating early (like on or before Thanksgiving), by now you've got to have quite a few busted balls and ornaments that have gone askew. Or, after looking at your decorations nonstop for a few weeks, you might realize that you're not loving that wreath after all. And then, if you're like the rest of us, you waited until the weekend before the holidays to start decorating. We hear you.
So if you're looking to spruce up your space, these 16 holiday decoration deals at Costco can make your home look more holly and jolly.