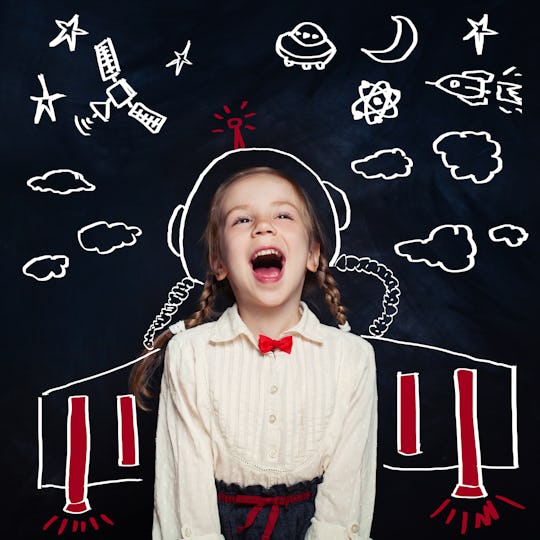 Shutterstock
16 Children's Books About Space To Inspire NASA's Tiniest Fleet
On Oct. 18, 2019, history is being made. The very first all-female spacewalk is happening. So of course to celebrate this huge (and long overdue) accomplishment, you need to pick up these 16 children's books about space to honor this special and historic day, and to maybe even inspire your daughters and sons to become astronauts.
USA Today reported that there have been 420 spacewalks so far over the past half-century — and they were all men. But on Oct. 18, NASA astronauts Jessica Meir and Christina Koch will be blasting off into space to "replace a battery charge/discharge unit that failed to activate after new lithium-ion batteries were installed on the space station's exterior structure on Oct. 11," according to the NASA website.
This list is comprised of books about powerful, influential, trailblazing women, as well as general fun books all about astronauts and space. There's something for everyone on this list, and for many ages of kids. Be sure to swing by your favorite bookstore today and read some of these amazing children's books in honor of today's historic mission. Thank you, Jessica Meir and Christina Koch for being part of history today, and to all the other phenomenal women in history who made it possible for them to get there.