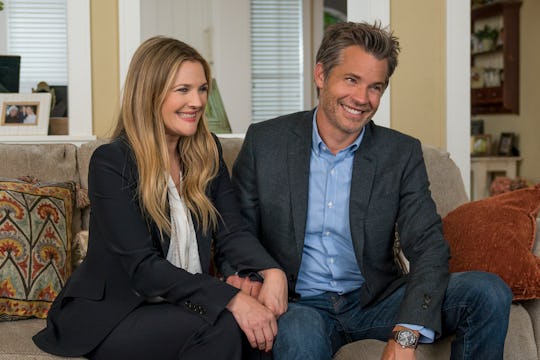 Saeed Adyani/Netflix
Netflix Originals In March That Will Give You A Perfect Way To End Your Winter
The winter is almost over, but that doesn't mean you have to come up with an excuse to stay in just yet. While you watch the melting snow outside and the gray skies slowly clear to a sort of grayish blue, you can still enjoy all that Netflix has to offer without feeling guilty for not going outside. And all of the Netflix Originals coming in March will definitely make you glad there are still a few weeks left of cold and wet weather.
I'm not saying you can't also have a movie marathon when it's warm and sunny outside, but there's something so appropriate about staying in when it's cold and dreary, before that last mountain of snow has completely thawed out. I also couldn't imagine not watching Arrested Development Season 5B as soon as it's available. Santa Clarita Diet Season 3 is set to premiere in March too, and I know I'm not the only one who watches every season of that show in one sitting.
So instead of watching the snow melt outside and hoping there isn't one final polar vortex on the way, you can enjoy all of these Netflix Originals coming to the streaming platform in March.