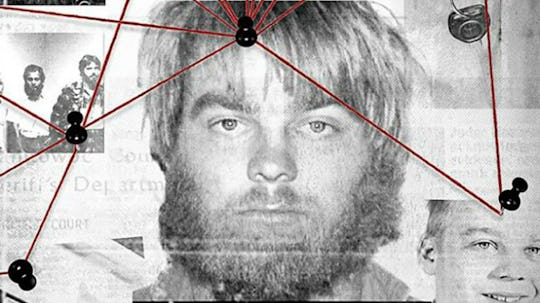 Netflix
17 Books To Read If You Like 'Making A Murderer' & Need More Thrills
Unless you've been on a self-imposed Netflix exile, chances are you've seen the Making a Murderer, the docuseries that's swept the nation. And if you have, then you've probably formed an opinion on whether Steven Avery is guilty or not, developed some issues with the flaws of our justice system, and are in need of more. Although there are plenty of TV shows and movies that will draw you in, there are also some great books to read if you like Making a Murderer.
Did you find Making a Murderer educating? Thrilling? Entertaining? All the more reason to read books in the same vein as the Netflix series. It's no secret that the world loves true crime stories, but add in a whole lot of corruption, dirty work behind the scenes, and a mystery, and you've got yourself a major winner.
For many, Making a Murderer turned them into investigators, eager to prove that the Manitowoc Sheriff's Department was planting false evidence in Avery's trailer. It's opened up a huge conversation about our country's justice and legal system, the flaws in it, and what happens when power falls in the wrong hands. The documentary also shed a lot of light on what privilege can do for someone, and how eager society is to discriminate against someone that is different from them and assume the worst about their character.
And for others? The documentary is just an entertaining story.
But no matter if you're hoping to join The Innocence Project and overturn wrongful convictions or you just love a good crime story, these 17 books are perfect for any Making a Murderer fan.