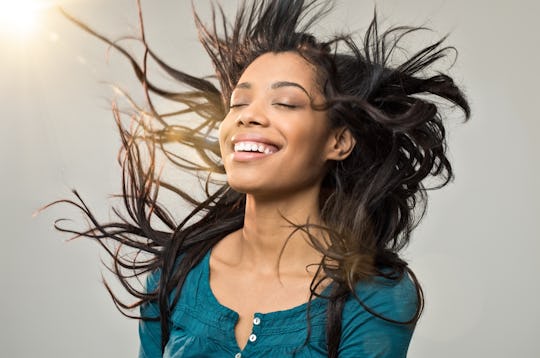 17 Foods To Eat For Better Hair, Because Locks Need Nutrients
Want stronger, silkier, healthier hair? The answer might just be in your diet. There are several foods you can eat for better hair, as they provide the essential nutrients needed to keep your locks thick, smooth and strong. People often think about how the food they eat affects their muscles, bones and organs. They don't even realize that the same food can affect your appearance as well. But just like certain things are heart-healthy, certain foods can be hair-healthy, too.
It makes perfect sense when you think about it. After all, the best shampoos utilize specific nutrients to give your hair a certain shine, sleek, and strength. And if those nutrients happen to be in your breakfast, well then that's just a double dose of hair-boosting power.
Although you might still want to indulge in a luxury hair mask or salon-quality shampoo to give yourself a sleek mane, you can also trying adding these foods to your weekly meal plan to see a major upgrade in hair quality. And the good news is, all of the foods on this list — in addition to being full of essential antioxidants and vitamins — are also delicious. So eat up — your hair needs the nutrients.