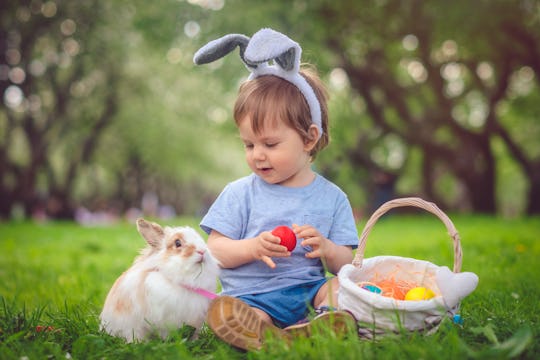 ArtMarie/E+/Getty Images
17 Items To Put In A Easter Basket Besides Candy
Easter is right around the corner and whether you celebrate for religious reasons or not, it's the perfect time think about making it a special day for your kids. Whether your kiddos are older or are just beginning to grasp the concept of the Easter Bunny, finding items to put in your child's Easter basket besides candy can seem like an arduous task. It's a task well worth the effort though, since Easter baskets are one of the most anticipated traditions for most kids. I remember the Easter baskets my mom put together for my brothers and I to this day— filled with handpicked goodies for us personally. And best of all, there was hardly any candy to be found.
With the abundance of Easter themed candy — peeps, jelly beans, chocolate bunnies, Cadbury eggs, to name a few — many moms are making it their mission to avoid all of that excess sugar, and the subsequent sugar highs that follow.
Although buying gigantic bags of candy and tossing treats into the basket is convenient and easy on your wallet, it may not be best for your child's health. By putting a little extra thought into your baskets this year can not only save your child a trip to the dentist, but ensure that Easter baskets are a tradition your child will look forward to for years to come.
We only include products that have been independently selected by Romper's editorial team. However, we may receive a portion of sales if you purchase a product through a link in this article.
This article was originally published on