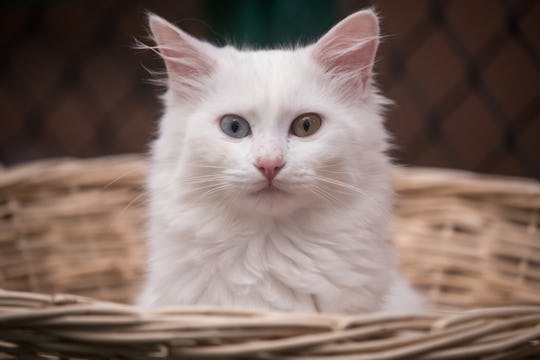 Chris McGrath/Getty Images News/Getty Images
Most Kittens Are Born During This Month, & These 17 Names Suit Them Well
Cats have a way of entering our lives when we're not expecting them, but when we need them most. The last two cats my family has owned were total surprises, but they brought us love and joy (and maybe a hairball or two). If you happen to bring a new cat into your home in June, whether by choice or chance, you'll want a June-related pet name that will remind you of the magical time of year you welcomed your latest family member.
Bringing home a new cat in June isn't such a far-fetched idea; in fact, it's a loving and much needed gesture. According to American Humane, June is "Adopt-a-Cat Month," so called because more kittens are born in this month than at any other time of year. Animal shelters and rescue organizations become overrun in early summer with abandoned and unwanted kitties, most of whom just need a safe home and a lot of TLC to help them become cuddly, beloved family members. Your adopted fur baby may not become a viral sensation like Lil Bub or Hamilton the Hipster Cat, but it will still enrich your life more than you ever expected.
Take a look at these names that work well for cats born or adopted in June. They all fit the season in some way: flowers, birthstones, feast days, even a special national day that falls during this month. Have fun finding the perfect name for your fur friend!