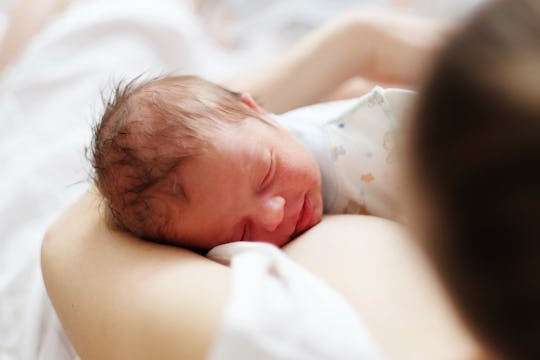 haveseen/Fotolia
17 Real Breastfeeding Questions On Breast Surgery, Twins, & More, Answered By An Expert
Breastfeeding can be a hard, isolating, and emotional journey, which is why it's so important to have support. That's why Romper launched a Facebook breastfeeding community, Breastfeeding TBH — to help make feeding another human being with your own body a little easier. Every day readers ask questions because, let's face it, breastfeeding is complicated, and each week in Rack Facts, Romper speaks with a lactation consultant to answer as many of those questions as possible. After all, everyone can use a little expert help, especially when it comes to feeding your kid.
I had a love/hate relationship with breastfeeding. I loved the time alone with my daughter, the guilt-free excuse of saying, "we're going to go lay down in the bedroom to nurse", and the 3 a.m. snuggles on the couch. But I also hated that every time she was hungry, I had to stop what I was doing, like cooking dinner or taking a shower. I hated that when she got older, she would pop off the breast every three seconds to play, expecting my boobs to become her endless buffet. I hated feeling like my body no longer belonged to me.
I think that's pretty normal, but there's a lot of things they say are normal about breastfeeding that feel anything but. I spoke to Briana Violand, International Board Certified Lactation Consultant and owner of Northcoast Lactation Services to get the skinny on all of the "this doesn't feel normal" parts of breastfeeding. You can follow Violand on the Northcoast Lactation Services Facebook page or you can contact her for a telephone consult.