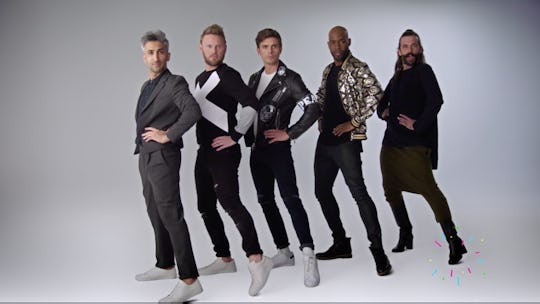 Netflix
17 Shows On Netflix To Watch During Labor, Because You May Need The Distraction
When I was planning what to pack in my hospital bag, I knew that I most definitely needed my laptop, no matter what anyone said. I knew I wanted (needed) to watch something while I was being induced, especially because my doctor said it would take a couple of days. My Netflix weapon of choice was The Office. I think I've seen it a thousand times at least, and I needed something funny and lighthearted. There are definitely some Netflix shows to watch while in labor that are better than others. While I wouldn't recommend watching something that's intense, dramatic, or requires a lot of heavy thought and thinking (also maybe skip things like Call the Midwife), something lighthearted and funny will do just the trick.
I was so thankful I had the shenanigans of Michael G. Scott, and Dwight K. Schrute distracting me, as well as the fact that Pam needed to just freaking be with Jim already because OMG hurry up and get your head out of your butt. But I also find the show comforting (hence watching it so many times), and believe it or not, there is "science" behind why you can't watch the show enough. In fact, "The Office is an ensemble production, which means there are multiple psychological access points and emotional hooks to enter the world ... people can identify with all sorts of situations in the context of office politics and interpersonal relationships," Pamela Rutledge, the director of the Media Psychology Research Center told Bustle.
So what ensemble show or comedic show will help you through labor? Well, Netflix has a ton to choose from, so I guess it depends on what you're in the mood for and if you can concentrate.