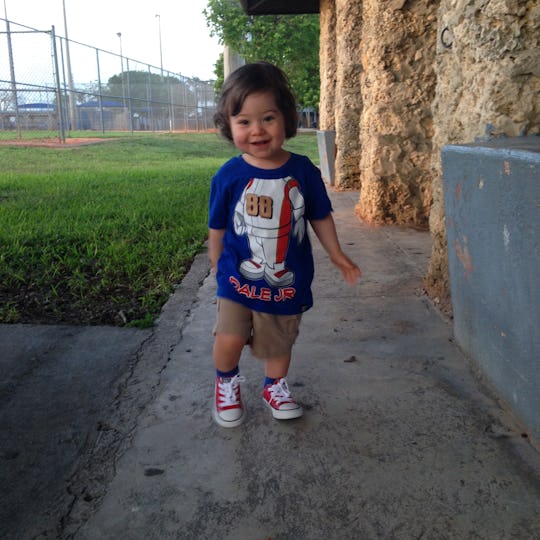 17 Things Feminist Moms Teach Their Sons About Consent (Even At A Young Age)
Being a feminist parent means a lot of things. It means, among other things, instilling in our children a sense of equality and social justice, teaching them to be body positive, showing them how to love themselves, and allowing them to speak their mind while also showing them how to be good allies. These days, one of the biggest hurdles for feminist moms is knowing how to teach our children about consent. And beyond that, realizing that feminism isn't just something that we pass along to our daughters, or something that informs how we raise our daughters and what we teach them — feminism, in fact, is arguably even more important when it comes to how it affects the things we're teaching our sons.
At a time when high school football players that rape unconscious girls are protected by their community, prep school students rape in the name of "tradition" and are subsequently given a mere slap on the back, and rape culture is seen nearly everywhere, it's up to us not only as parents, but as human beings, to make sure we are clear in teaching our children how to protect themselves and others against unwanted advances of all kinds. The fact that 15% of victims of sexual assault are children under 12 makes it clear this conversation needs to begin earlier than many of us may have expected.
As the mother of a young toddler, I know that there are already steps I can take toward setting a foundation of consent for my son. For other parents, here are some things you can do to help your sons learn about consent.