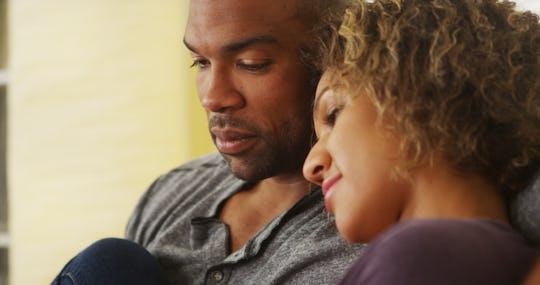 17 Things That Definitely Don't Mean Your Partner Is Cheating, So Quit Panicking
Being cheated on is one of the worst experiences you can ever imagine in a relationship. It completely depletes your self confidence, your trust, and the foundation of your relationship. But it's not something you should constantly be waiting for either. I get that it's scarier to put your trust and faith in someone (along with your heart), but there are some things that definitely don't count as cheating and thinking that they do can ruin your relationship just as fast as an actual act of infidelity.
If something seems fishy or off in your relationship, I can understand why your radar might be up and you're looking to see if your partner is showing signs of being unfaithful. But more often than not, people assume the worst without considering the facts. If you and your partner have a good, healthy relationship and you're just looking for trouble, you're going to end up causing it. Trust is huge in a relationship and no matter what you say, if you're constantly looking for signs that your partner is cheating on you, then you don't trust them.
To help ease your mind, here are 17 things that definitely don't count as cheating in a committed, monogamous relationship. Some of them may warrant a conversation with your partner, but they are not guarantees that your partner is being unfaithful. And if you're looking for proof that your SO is cheating, then you might need to take a better look at your actual relationship.