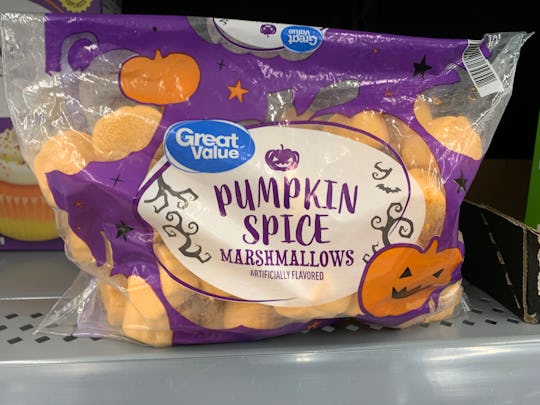 Courtesy Of Jennifer Parris
Walmart's Got So Many Fun (& Cheap) Halloween Snacks For Sale RN
Can I just say how much I love snacks? Personally, I like to match my treats to the time of year we're in (hi, all things pumpkin spice), and when it comes to mindless munching, I know I'll always find some howlingly good Halloween snacks and treats from Walmart. There's something for everyone, from popcorn to pretzels, chocolate to cookies.
I like shopping at Walmart because they have a fairly decent sized food selection. Plus, they also offer a lot more diversity in terms of the types of food items they sell. For example, on top of the sugar-loaded treats they offer, if I'm looking for Peruvian olives for a dish I'm making for the hubby, I'll be sure to find them there.
Because there are aisles upon aisles of food products in Walmart, it means there are plenty of options to satisfy your palate, no matter what you're in the mood for. Seeking something salty? Look no further than the pretzels and chips aisle. Need a chocolate fix stat? Walmart has that, too, and everything is affordably priced. If you're heading over to your nearest Superstore in need of Halloween snacks for trick-or-treaters, quick after-school bites, or something to stuff in the kids' lunchboxes, here are some festive treats and snacks your local Walmart will likely have.