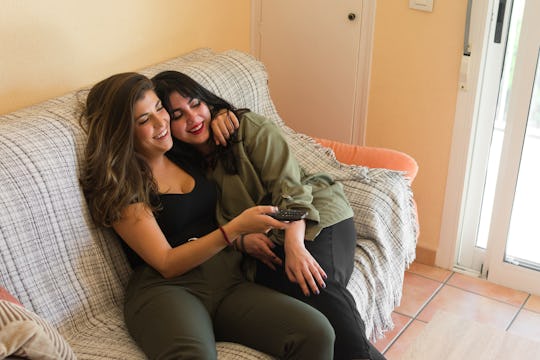 Cavan Images/Cavan/Getty Images
18 Cute & Funny Instagram Captions For National Sisters Day
Anyone who is lucky enough to have a sister knows that National Sisters Day is a day worth celebrating. Your relationship with your sister (or sisters) can be complicated, but at the end of the day, it can also be the best friendship you'll ever have. This is the perfect time to show your sibling how much you love them and how grateful you are for them. And what better way than to post a photo with a sweet Instagram caption for National Sisters Day?
Even if your sister has stolen every item of clothing you've ever owned and loved, even if she grew up copying you or getting mad at you for copying her, and even if you are weirdly competitive with each other, your sister is a special person to you. A sister is the person you turn to when you don't have anyone else — or just feel like you don't trust anyone else enough. They'll always understand your issues with your parents, and no one will truly get the way your mind works the way they do. It's a magical, fun, sometimes stressful, always special relationship.
To capture all of that, try using one of the below heartwarming captions for your Instagram photo.