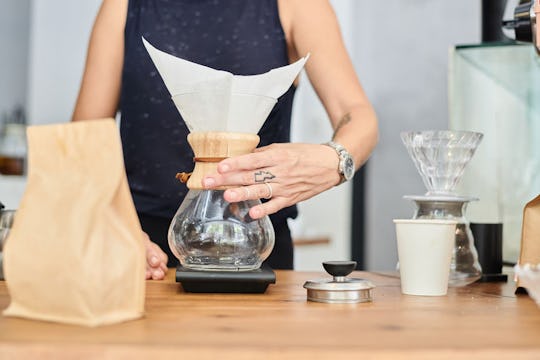 Guille Faingold/Stocksy
You Didn't Know These Things Were Invented By Women (But You Use Them Every Day)
When we think about history-making women, we generally think about the ladies who broke gender and racial barriers to reach their goals. But as we celebrate the well-known female figures during this Women's History Month, let's not forget the women inventors whose products we use every day. If not for them, our lives would be a lot more inconvenienced — and in some ways, more dangerous.
For the last 32 years, the month of March has been declared Women's History Month, and we acknowledge it with rallies, special events, lessons at school, and woman-power posts and memes. We teach our children about the big-name heroines: Rosa Parks, Eleanor Roosevelt, Amelia Earhart, Helen Keller, Sacagawea, Susan B. Anthony. More recently, the women's bio spectrum has expanded to include names such as Malala Yousafzai, Maya Lin, Ida Lovelace, Ruth Bader Ginsburg, and the African American mathematicians who became the "hidden figures" of the NASA space program. But there are also countless women through the centuries who have quietly contributed to our history, health and well-being. They may never get a place in the textbooks or halls of fame, but they still deserve our acknowledgement.
Next time you enjoy your morning cuppa, change your baby, drive in the rain, or log onto your laptop, take a moment to give a nod to the women who made it all possible.