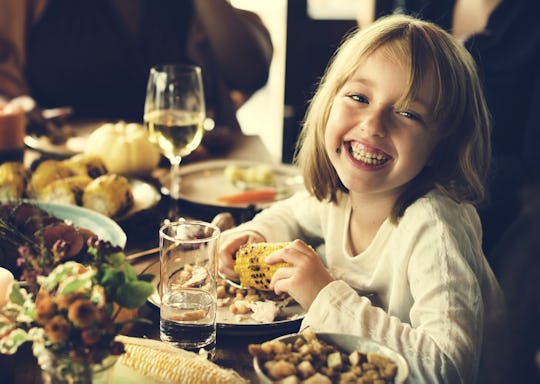 Rawpixel.com/Shutterstock
Thanksgiving Isn't Complete Without A Likable Insta Caption, So Here Are 18
My family's Thanksgiving dinners are massive affairs. I just have a brother and a sister in my immediate family, but I've got more cousins than I can count and we all gather in one place for this magical event. I make place cards for everyone attending because there's no way we would all fit at the table without some system to organize us, and I'm making over thirty cards this year. The event will definitely be documented nonstop, so I've already started brainstorming Instagram captions for family Thanksgiving.
Before you start ranting at me about how Thanksgiving isn't about the pictures you post, let me start by saying that I totally agree. The memories we make with our families are the most important thing about the holidays, but I like to hold onto those memories with pictures I can keep forever. My mom always made a point of taking photos of me and my siblings, even when we rolled our eyes at having to pose for them, and now I'm so glad I have those memories to look back on. It's cliche to say that kids grow up fast, but it's true, which is why I will defend taking photos until the end of time. Pictures can help you freeze a moment, good or bad, allowing you to remember exactly what it was like when your kids were two, five and a half, and so on and so forth. Taking two minutes to pose for a picture will be totally worth it when you have them to look back on in 10 years.
And since you're going to be taking photos anyway, there's no reason to not have a solid caption underneath your post. Read on for some ides.
This article was originally published on