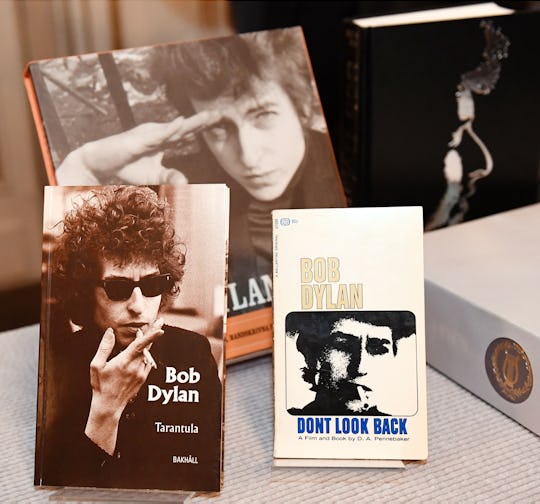 JONATHAN NACKSTRAND/AFP/Getty Images
19 Bob Dylan Lyrics That Teach Your Kid About Humanity & Humility
One of the most lauded songwriters of all time, Bob Dylan has challenged and inspired listeners for decades. So why not help the newest generation get hip to his genius? Now is an especially good time to introduce Bob Dylan lyrics to your kids, given that the singer-songwriter has just been awarded the Nobel Prize in Literature for his lyrical achievements.
And it's a good idea to get a young introduction to Dylan's world, because a thorough study of his work could span several lifetimes. He's known for addressing civil rights issues, personal triumphs and struggles, and grand musings on the nature of life in his work. But whether he's mocking fashion trends ("Leopard-Skin Pill-Box Hat") or crying out for justice ("Hurricane"), Dylan's lyrics always have a strong underpinning of humanity and humility. Any kid would do well to study the wise words of this poet who hails from the American midwest.
What's more, your kid will get the privilege of growing up and learning more about literature, lyrics, and even poetic form through the verses of Dylan. Again, he's a great artist to start learning about when you're young, because you can spend years chasing the meanings of his words. So honor one of America's best songwriters today by helping the next generation learn about the elusive brilliance of Dylan.