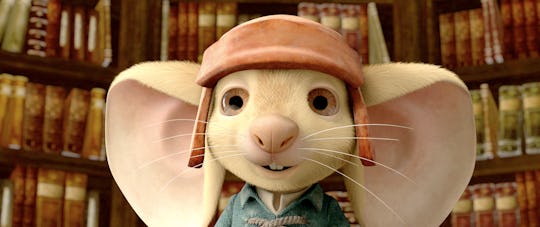 19 Kid-Friendly Shows & Films To Watch On Netflix This Month, Especially Come Snow Days
If your couch sounds like the perfect place to kick off 2016, ring in the new year with giant bowl of popcorn and a few hours worth of entertainment. Thanks to a ton of new content, there are loads of kid-friendly shows and films on Netflix in January. Starting on the first of the month, Netflix will be adding a whole crop of television series and movies that are just begging to be added to your queue. Your biggest problem is going to be deciding what to watch first (and keeping that bowl of popcorn full).
To make things a little easier, we've combed through the options and plucked out the best picks for family-friendly viewing. This list will keep the troops entertained on those cold and dark January days when nothing feels more right than curling up with a blanket and getting lost in a movie. But before working your way through the new choices (which will be around for awhile), be sure to check out the list of titles that Netflix will be taking off their selections this month. As a new year's gift to you, we've added all them all at the bottom to make your life that much easier. You can thank us as you're wiping your eyes at the end of Pocahontas.
If spending time as a family is on your list of 2016 must do's, settle in for a movie night with the mini me's, and enjoy some of these fun shows and movies together. (And maybe pour some wine to wash down that popcorn. I know I will.)
American Girl: Grace Stirs Up Success
Be inspired to bake up something special in your kitchen, with the moving tale of Grace, and American Girl with big ideas.
Ice Age 2: The Meltdown
Join the funniest crew characters on pre-human earth as they adventure through the Ice Age.
Nanny McPhee
This naughty group of kids have no clue about the magical tricks Nanny McPhee has up her sleeve.
Pooh's Heffalump Movie
Any adventure with Pooh and his friends will bring a smile to the faces of the whole family.
The Tale Of Despereaux
Aside from being completely adorable, this brave little mouse is a big thinker who has ideas that will change his mice-filled world.
Dragons: Race To The Edge — Season 2
Join Hiccup and Toothless, and all their friends, as they fight for what's right and protect their island.
Sophia The First — Season 2
Get lost in Sophia's magical princess world as she does her best to stay positive and help her family rule the kingdom with love.
Last Call
These titles are on their way out this month. So catch these favorites before the rotate out in early January. This might call for a movie marathon.
Dumbo
James and The Giant Peach
Pocahontas
The Aristocats
The Fox and The Hound
The Great Mouse Detective
The Nightmare Before Christmas
The Rescuers Down Under
The Tigger Movie
Charlie and The Chocolate Factory
Harriet The Spy
Sesame Street (various titles)
Image: Universal Pictures