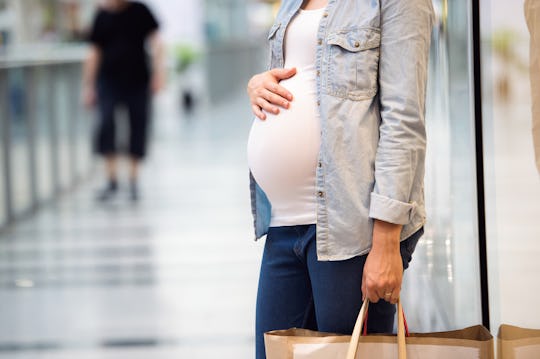 Halfpoint/Fotolia
Forget Six Flags — Here Are 19 Other Places Where You Should Try To Give Birth
I love a good birth story, but I especially love a good birth story where the mom gets more than just a healthy baby — she also gets a lifetime supply of nuggets and theme park rides. If you haven't heard, a woman recently gave birth in a Chick-Fil-A and scored a lifetime of free food, and another woman gave birth at a Six Flags, scoring herself some lifetime passes. Basically, it's time to get creative with your birth plan and find somewhere to have your baby so you can get free stuff. I mean, of course a baby is the real prize here, but if you can also get a lifetime supply of Frappuccinos or free Trader Joe's snacks, why not?
OK, so there's no guarantee that any of the places on this list will give you major lifetime perks if you happen to push your baby out while there. But it doesn't hurt to try, my friend. When you feel those contractions getting closer and closer together, call your midwife or OB-GYN or doula and ask them to meet you on the Chip and Joanna aisle of Target so you can get yourself a sweet new babe and maybe some distressed candelabras with a mossy wreath.
Disclaimer: Seriously, if you're having contractions, listen to your healthcare provider and go where they tell you to go. Unless you just really want to see what Starbucks will do if your water breaks in the middle of their floor. Your call.