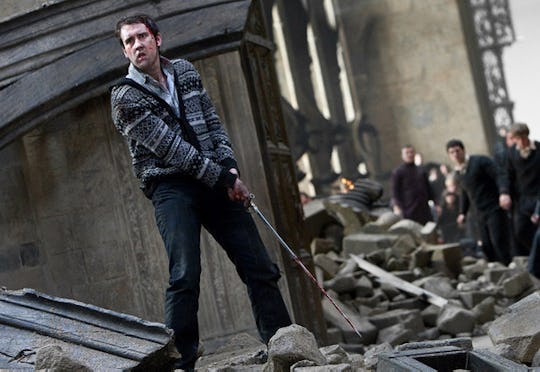 Warner Bros
19 Things People Who Read The 'Harry Potter' Books Know That Movie Watchers Don't
I've always been an advocate for reading books before they become movies, but I know it's not always possible. And in the world of Harry Potter, I don't care so much when you read the books or see the movies, as long as you're part of this incredible world and subjected to it in some form. But there are some things the Harry Potter books left out of the movies, leaving the readers just a little more informed than the movie-watchers.
Generally speaking, I think the Harry Potter movies are perfection. But I'd be lying if I said that the things they left out of the movies were unimportant. And I get it, I guess. It's hard enough to adapt an epic novel into a movie, so things would have to be cut, but they totally could've split up more of the movies. Harry Potter and the Deathly Hallows was cut into two parts, but could've easily been three and given all of us just a little more Potter in our life. In fact, books four through seven could've all been made into longer movies by adding some of the most crucial scenes back.
I know, that would never have happened, but a girl can dream, right? There are 19 things us book readers know that movie-watchers don't, and I think they all would've added more to the movies. More backstory, more depth, more motivation for certain characters — they're totally necessary.