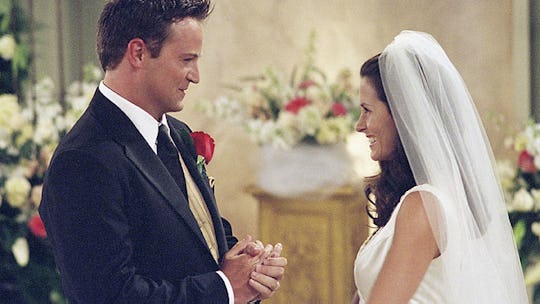 19 Ways To Know If You Should Get Married, Because Being In Love Isn't Always Enough
You and your SO are totally in love, but is that enough for marriage? The commitment is a huge step, and no matter how compatible you and your partner are or how happy they make you, there are some ways to know if you should get married.
Oh I know. All you need is love, right? But a deeply committed, thriving, and healthy marriage needs more than just love. It needs respect, hard work, and compromise. Loving someone is not a big enough reason to marry them I'm afraid. What if the two of you want different things out of life? What if, no matter how much you care for them, they have flaws you can't let go? These are the types of things that keep people from marrying their SO, but these are also the things that come up two years later in a marriage when instead of checking boxes like love, honor, and faithfulness, you check 'irreconcilable differences.'
But if you're in a strong, loving relationship and you think you're ready to take the next step, listen to your gut and check these 19 things. A marriage needs more than great sex and a crush on your spouse (although those are important) — it needs two healthy, happy individuals to work hard together, for better or for worse.