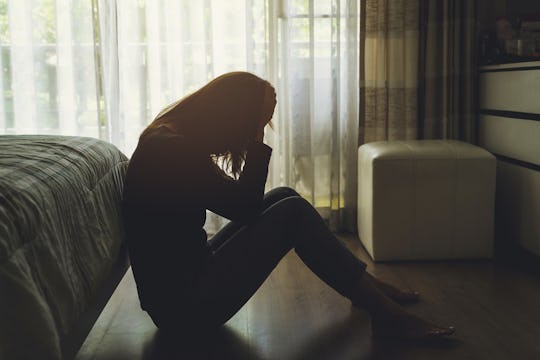 Kittiphan/Fotolia
19 Legit Weird Tricks That Can Help You Feel Less Anxious Right Now
Dealing with anxiety is a tough task for anyone. Because there are no quick and simple cures for constant worry, all sorts of coping techniques for anxiety exist, some more bizarre than others. Why not give these out-of-the-box ideas a shot? There are plenty of weird tricks that make you feel less anxious, so maybe an unconventional approach is what you need.
If you feel anxious regularly, you're in good company. Approximately 40 million adults are affected by anxiety disorders in the United States alone, according to the Anxiety and Depression Association of America. It's the most common mental illness, and it touches many individuals. Please note that if you are experiencing severe symptoms of anxiety, contacting a physician for help is the best course of action.
For people with occasional bouts of anxiety, though, the advice for dealing with it is pretty standard. In general, you're told to breathe deeply, exercise, and eat right (all good advice). But if that isn't doing the trick, then some legitimately weird approaches to anxiety may calm you down. Sure, these techniques include talking to yourself, taking a cold shower, or reflecting on your chakras. But it's important to do what works for you. To paraphrase a common saying: if it's weird but it works, it isn't that weird.